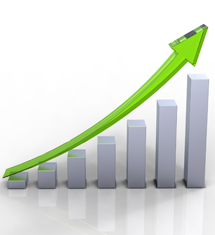 Our Business
Seed Group started it's operations in late 2004 in KSA for third party project support services under a single Establishment License. Having a team with strong MNC background, we were quickly able to identify the pain point of the organizations seeking our services and offered efficient sustained solution.
Growing over the years, Today with Head office in Riyadh with branch offices in Jeddah and Al-Kharj, four different companies (Expert's Resources, Expert's Track, Dimensions International, and National Employment Services (Stafflink)) operate under Seed Group to offer services that are tailored to an organization's needs. Our licenses covers major industries like Telecommunications, Information Technology, Construction, Oil and Gas, FMCG, Aviation, Power Generation and Computers & Electronics. That enables us to provide services like Sourcing, Out-Sourcing, third party project management, managed & un-managed staffing.
Inside sales management, unconventional channel marketing, turnkey solution, maintenance, consulting, recruiting, development and implementation, government relations management, short term & permanent visa / work permits, payroll management and integrated marketing services.